Captain's Boarding Pass

09 359 9000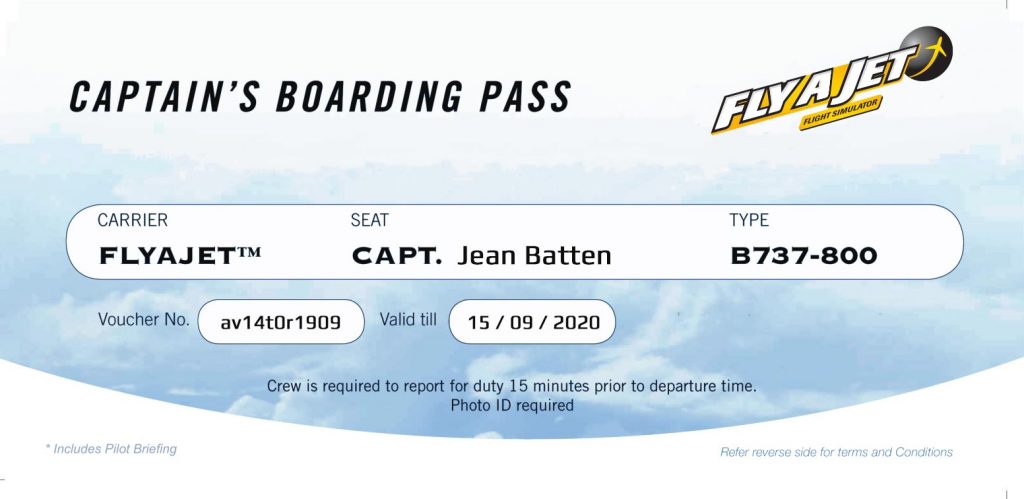 Have a Gift Certificate? Enter your Voucher Code below
You will sit in the Captain's seat and you will have an experienced instructor sitting next to you in the First Officer's seat for your flight.
All packages (except Intro Flight) include:
15 minute briefing by a qualified Pilot.
Two FREE passenger seats on the flight deck
Intro flight includes an interactive self briefing package. Flightdeck observers pay $10 with the Intro Flight. Flightdeck observers are not permitted for Pilot Interview Preparation sessions, unless with the expressed written permission of FLYAJET's chief Flight Instructor.