Pilot Training

09 359 9000
FLY A JET offer a range of courses for pilots in training. Schedules for bookings are flexible, please contact us for more information.
Click here for FULL DETAILS of the FLY A JET training system.
Airline Interview Preparation
Give yourself the competitive advantage. Prepare for your AIRLINE assessment in our ProSim737 Flight Simulator, and ensure you are at your best for that all important airline interview.
Our Airline Preparation packages are designed to assist pilots prepare for airline simulator assessments in our 'state of the art' simulator. You will be instructed by one of our Boeing type-rated pilots during your training with us.
FLY A JET™ have experienced instructors who can walk you through airline-specific simulator assessment profiles and assist with the techniques necessary to prepare you for that important career move.
We are familiar with the following airline simulator assessment profiles: Air New Zealand (both Link & Jet), Cathay Pacific, Emirates, JetConnect, Jetstar (mainline & regional), Qantas (mainline & QantasLink), Ryanair and Virgin Australia.
The cost structure for this training is $295 for the first hour and $250 for subsequent hours. Included in these prices is briefing and debriefing periods. Please note that the minimum session is one hour and that these cannot be shared between multiple pilots.
Contact us to talk to one of our staff for a cost-effective way to get the competitive advantage in your Airline Interview.
To book click Buy Now, or for more information, please contact us on 09 359 9000.
Jet Transition Pilot Training
The gap between turbo-prop aircraft and jets is vast. And the gap between light twins and jets is even greater.    FLY A JET are pleased to offer a course that fills that gap between the two very different types of aircraft.
This course is customized for each student to incorporate specific training prior to a full type rating. Done in 6 modules, including 1 revision module, you will cover everything from basic handling, glass cockpit displays and high altitude and high speed flying.
Using our simulator for this introduction to jets is a low cost, high value method of achieving a higher level of understanding of jet aircraft and the procedures. Coupled with our experienced instructors, you will have all your questions answered, and find yourself leaving our Jet Transition course ready for the full type rating course.
Once your are enrolled in our course, and you have paid for at least 1 session, you will be given our literature pack, and have access to our set of briefings for the course.
Cost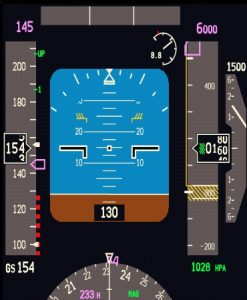 The course consists of 6 modules.
Per Module: $495 (each module: 60 minutes briefing + 120 minutes simulation)
Literature Pack: $195 (includes the marking booklet, a manual)
Booking
This course is available at your convenience. Due to our location and flexible staff, we are not limited to regular office hours for these courses. One on one bookings are always guaranteed, giving you 100% commitment to your success.
To book click Buy Now, or for more information, please contact us on 09 359 9000 and ask for Peter.
MCC Course – Multi Crew Co-ordination Training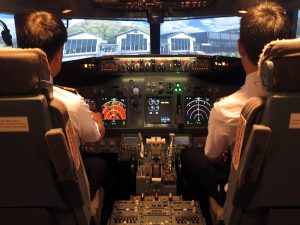 Multi Crew Co-Operation course is essential to have completed in order to fly as an airline crew member in a Multi Pilot Aircraft (MPA). MCC course is required (or is a significant advantage) to be completed before a job interview.
The aim of the course is to equip the pilot with skills to operate multi-pilot, multi-engine airplanes safely and efficiently under all rules including IFR.
The objectives of MCC training are: optimize decision making, communication, division of tasks, use of checklists, mutual supervision, teamwork, and support throughout all phases of flight under normal, abnormal and emergency conditions. The training emphasizes the development of non-technical skills applicable to working in a multi-crew environment.
MCC course also includes the opportunity to practice the skills that are necessary to be effective team leaders and members. This is achieved by training exercises in which the applicants are crew members in the pilot flying (PF) and the pilot not flying (PNF) roles.
Learning objectives
Main areas covered in course are:
Leadership/"follow-ship" and authority
Personality, attitude and motivation
Effective and clear communication during flight
Crew co-ordination procedures
Use of checklists
Mutual supervision, information and support
Call-out procedures
Operation of aircraft systems
Crew-member roles and responsibilities during normal operations
Crew member roles and responsibilities during abnormal operations
Booking
To book, please contact us on 09 359 9000 and ask for Peter. He will advise  the next available course and schedule.
Pilot Training Testimonial
[iq-testimonials-page id='7′]